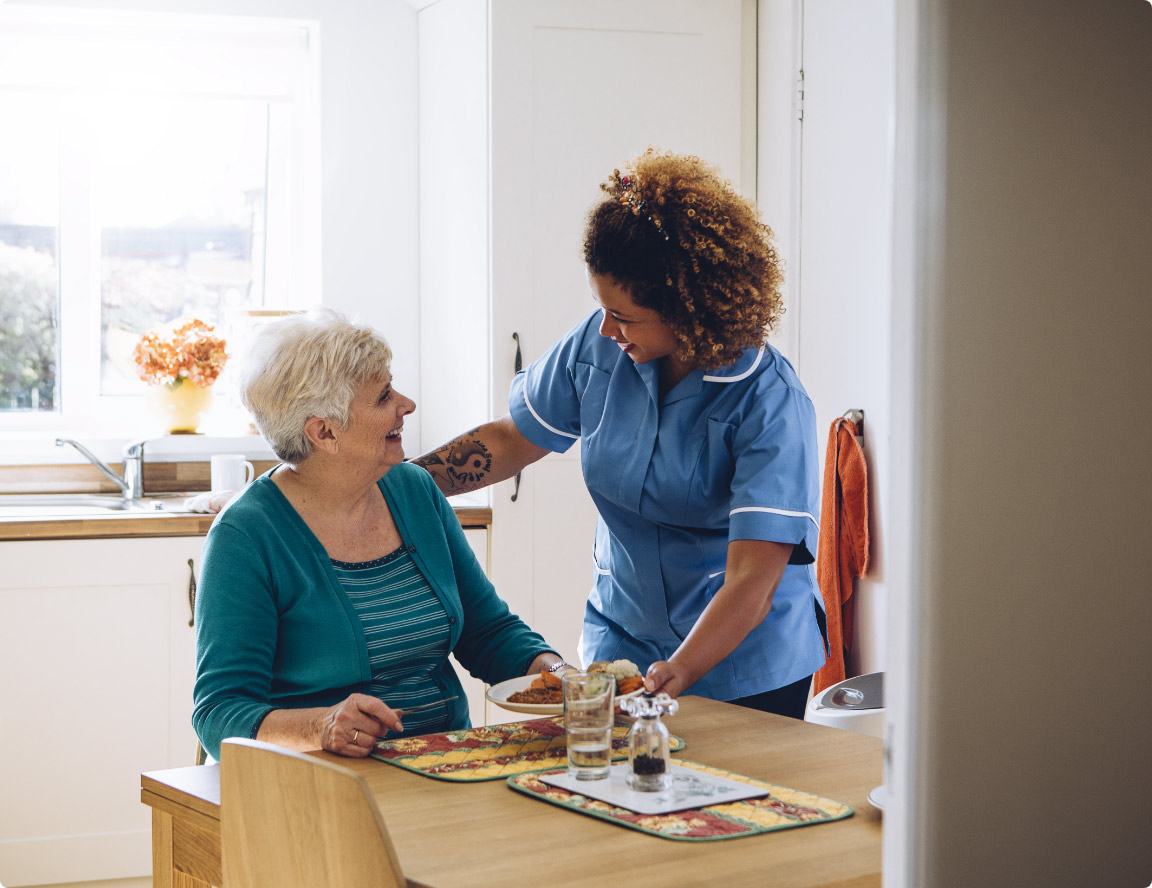 HR in Care.
We know that working in care has it's unique HR headaches from medication and administration errors to potential abuse or neglect, we recognise that these issues have to be dealt with to protect your reputation. Furthermore, the increasing pressures from CQC and most importantly the need to protect vulnerable service users means that you're obligated to deal with staffing issues as soon as they arise.
Let us help managers with:
Enforcing compliance with audits including care plans, body maps, MUST reports, equipment audits etc
Reducing poor attendance and sporadic absences

Our solutions to recurring HR Headaches in Care.
1. Medication and compliance errors or abuse
Answer on whether to suspend or not
Help with completing the investigation
Drafting invitation to disciplinary
Bespoke questions for disciplinary
Review of decision and draft outcome
3. Staff grievance
Invitation to grievance meeting
Help with completing the investigation
Assessment of issues or misunderstanding of culture
Review, decision and draft outcome
Advice on resolutions or mediation
2. Long term absence
Long term absence
Invitation to welfare meeting
Bespoke questions for meeting
Requesting medical advice
Assessment of disability and if well enough to return
Invitation to formal capability meeting
Review, decision and draft outcome
4. Poor attendance
Implement an absence management process
Question guide for return to work meetings
Identifying trigger point for formal process
Invitation to absence management meeting
Bespoke questions for meeting
Review of decision and draft outcome

Why work with Employment Law Solutions?
"Employment law solutions offer practical advice which meets our operational demands of the business. Having been a client of employment law solutions for over 2 years we have never looked back and I would recommend them to anybody."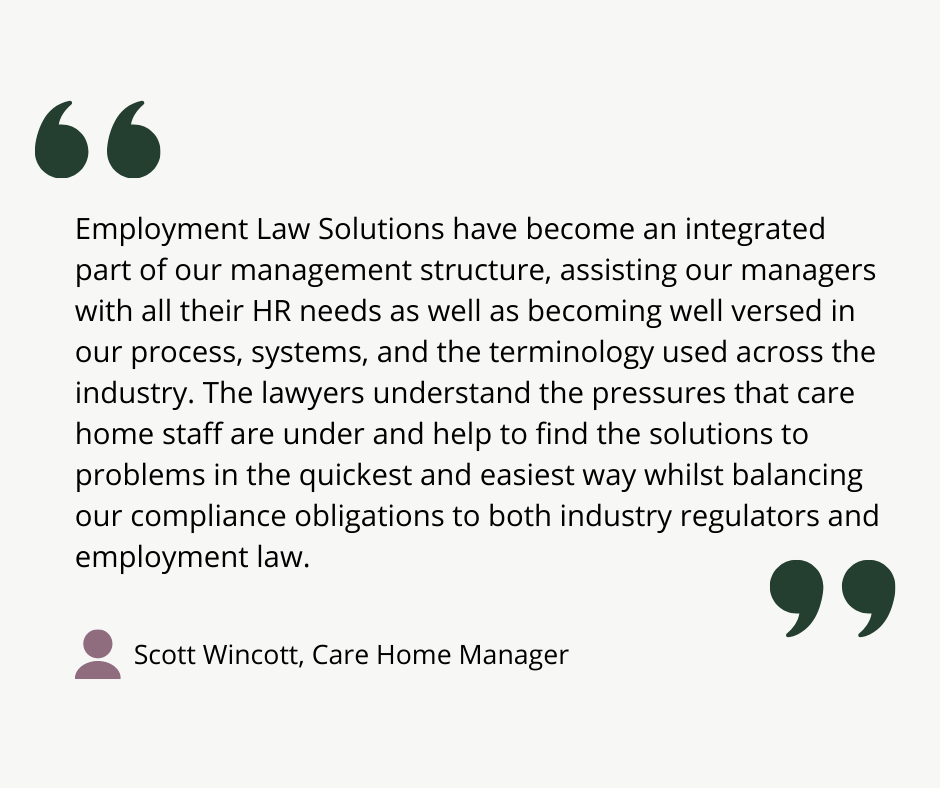 News, Guidance and Support.
Read all the latest from the ELS team.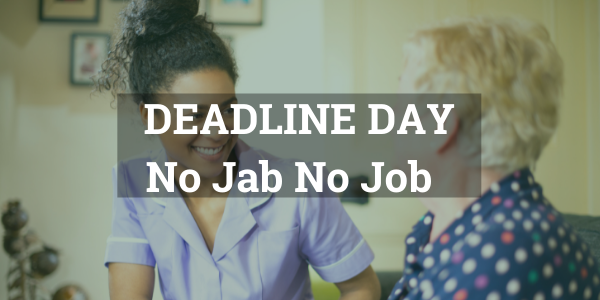 From November 11 2021, all care home workers will be required two doses of the Covid jab. This measure was announced in June 2021 to 'boost uptake' and 'protect vulnerable residents'.
However, since the date has drawn closer it has now been estimated that tens of thousands of care home workers are set to lose their job on Thursday.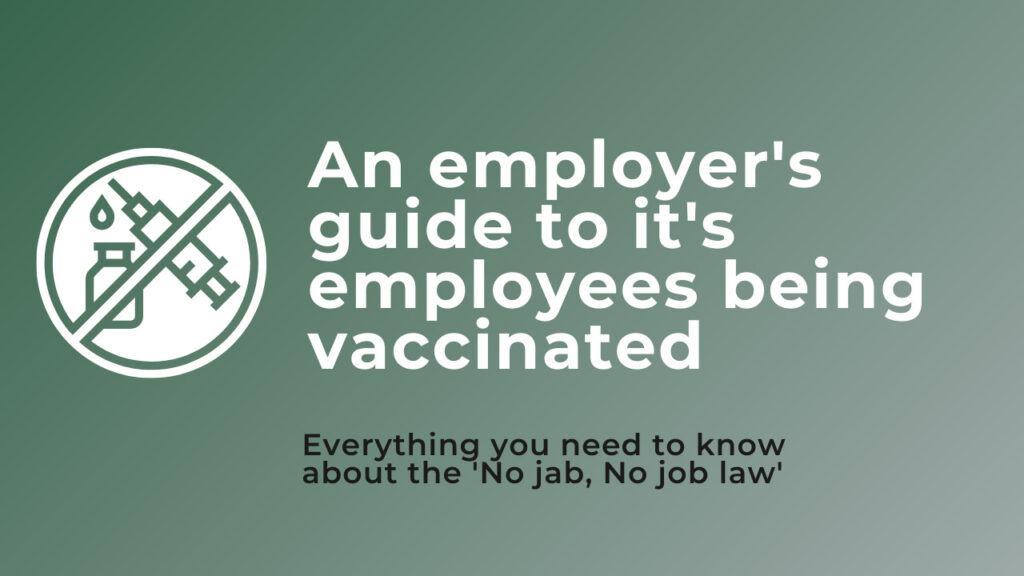 On 11 November 2021, all care home workers in England MUST be vaccinated.  So, what does this mean for care workers?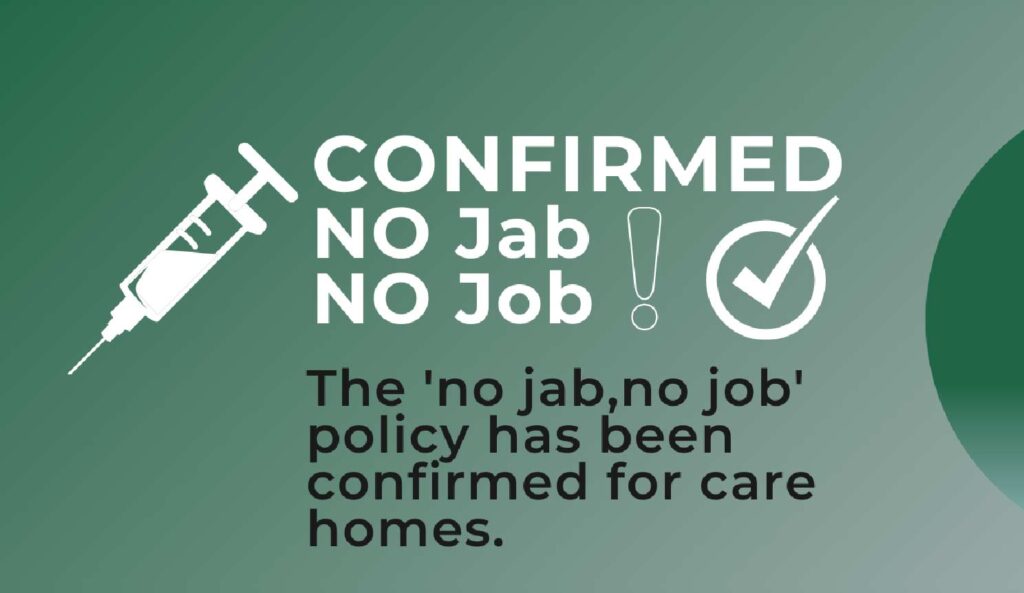 No jab, no job confirmed… What is next for employers who have staff refusing to be vaccinated? STEP 1. Download the free jab reminder letter below to inform all staff that it is now a legal requirement for them to receive a Covid vaccine.   Inform all staff that it...

Request a free consultation.